Mr. Israel Berman
Chairperson of the Executive Committee
Is the son of the late Deborah Berman who volunteered for over 40 years at Beit MICHA.
Chairperson of the Board of Directors of Shufersal (since February 2016).
During his business career he served in senior management positions in Israeli and international companies, and as a consequence he lived abroad with his wife during the
years 2008-2016.
BA from Ben Gurion University and MBA from Tel Aviv University
Mr. Roi Pilpel
Executive Director
Tel Aviv resident, In relation with Keren and father of two. Roi has been holding the position of CEO since 2018. He has many years of experience working in the social sector. His previous titles include: CEO of "Big Brothers Big Sisters of Israel" association, CFO of "Hadassim school village" and administer director of the education department of World Wizo. Prior to that, Roi served as the emissary of The Jewish Agency for Israel in Sydney, Australia. He holds a Bachelor's Degree in Business Administration and Economics from Ben-Gurion University and a Bachelor of Laws (LLB) degree from Bar Ilan university.
Mr. Zohar Paz
Former CEO and President of Marroccanoil in North and South America. During his tenure the company grew to a value of more than one Billion US$. He has a BA in Business Management,  specialized in Marketing, and a MBA in Finance and International Trade.
BA in Economics (Tel Aviv University).
Owns a company dealing in investments and finances, and specializes in funding real estate investments in Israel and abroad.
Mr. David Katz
Past partner at the A. Dori Construction Company.
Presently works autonomously in the business sector of the construction industry.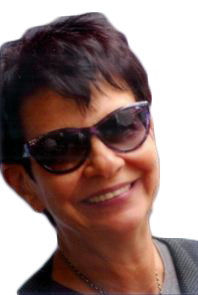 Ms. Bat Ami Ben-Amotz
Senior specialist in Developmental Psychology.
Past positions include senior psychologist at the Educational Psychology Services in Kiryat Ono and at the Sheba Medical Center's Institute for Hearing and Speech Disabilities in Tel Hashomer.
Presently operates a private clinic in Savyon where assessment, therapy and guidance are provided for preschool children and their parents.
Mr. Naftali Narkys
BA in Economics and Statistics.
MBA in Marketing and Data Systems (Tel Aviv University).
Supplementary training courses at the Interdisciplinary Center (IDC) Herzliya.
Over 30 years of experience in professional and management aspects of data technology
and formation of business ventures.
Until recently, he served as a member of the Management and Audit Committee of the Chamber of Systems Analysts. In addition to his position on MICHA Center's Executive Committee, he also presently serves as advisor to the children's charity "Variety".
Mr. Ido Ya'ari
BA in Communications and Marketing (The College of Management).
Senior sales and marketing director in the digital sector.
Formerly employed at the Mccaan Erickson Advertising Agency and YKM,  a company specializing in website development and design of digital products.
Dr. Michael Beizer
Ear, Nose and Throat and Neck Surgery Specialist.
Worked for 31 years as a senior physician in the ENT Department at the Ichilov Hospital
in Tel Aviv.
Has been a consultant in Beit MICHA for 32 years
Ms. Orly Gilboa
Served in the police for 26 years , working as a professional in the field of statistics, operations research, planning and budget management, strategic planning, and more. It
also directed the Department of Resources and Planning Department of the police. She attained the rank of commander.
Since she her retirement from the police, she has been advising companies and engaging with diverse voluntary activities, under thems the NGO Haznek.  She was
nvolved in the establishment of an association which helps senior police pensioner's to
integrate into the civilian life.